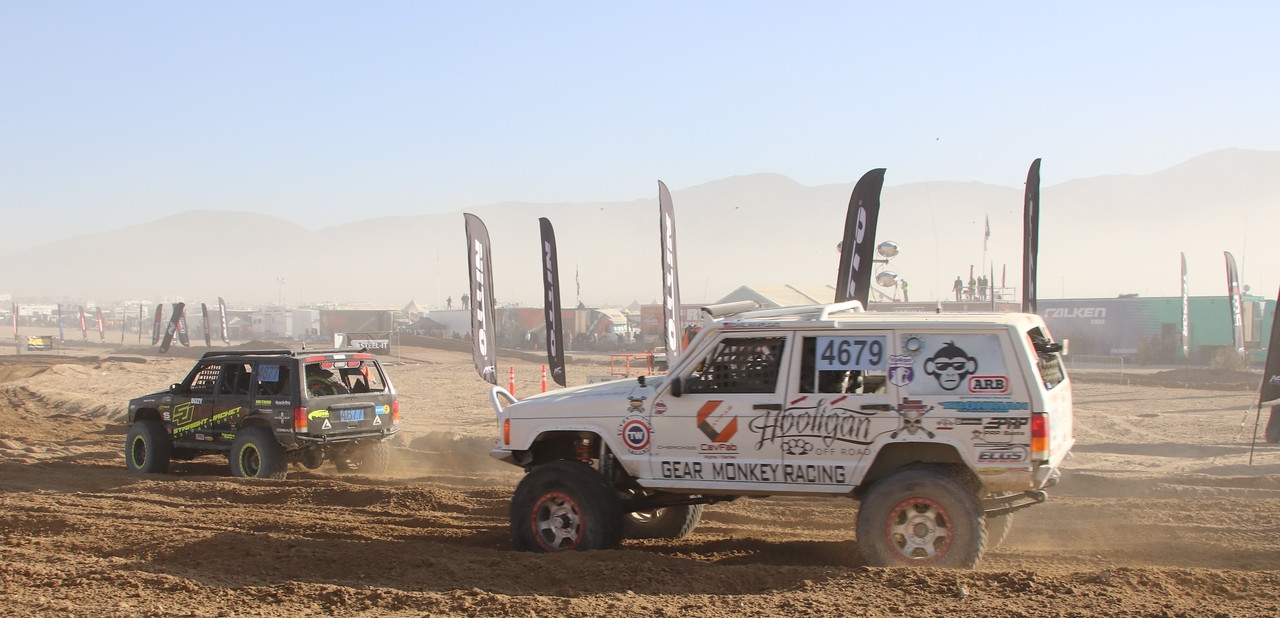 We Race to Win!!
We are Gear Monkey Racing!! We built the Jeep in around 25 days from start to finish. It took a long list of sponsors and countless hrs to get us to the start line. We are a dedicated team always pushing for the podium!
Gear Monkey Racing is an Ultra4 race team!
Our home base is located out of Lafayette, Colorado. Though our team is spread out across the country! Our Founder and driver Daniel, lives in NYC and our Co-Founder Justin lives in San Antonio TX. On Dec 31 2016 we decided that we were going to race in the hardest race in North America, called King of the Hammers in 2018. We set out to do just that and we succeeded! Out team of friends and sponsors were able to build and race in KOH in 2018. We are now, looking to become number one is the western series of Ultra4 in the stock class. So follow us @Gearmonkeyracing on instagram. Throughout the season we will be creating and documenting our progress as a team and GMR the brand.